The Park Avenue Tram (PAT)
Amongst the vehicular, commuter rail, and pedestrian traffic, we have created an elevated sightseeing attraction within the medians of Park Avenue which will provide visitors and residents to the City a never before seen perspective of both Park Avenue and some of NYC's most notable buildings.
Acting as a magnet for visitors the PAT system will generate increased economic and social activities. Our vision of the PAT system includes its extension uptown and possible implementation elsewhere in the City.
---
Our Concept
Constructed of white painted tubular steel supports and stainless steel tension cables, the Tram structure modulates up and down Park Avenue creating a dynamic orchestral rhythm.
Modular Mobile Units (M.M.U.)
Fully transparent M.M.U. will move people from 46th to 57th street, returning across a track that will allow pedestrians to experience Park Avenue at elevations ranging from 10' below grade to 40' above.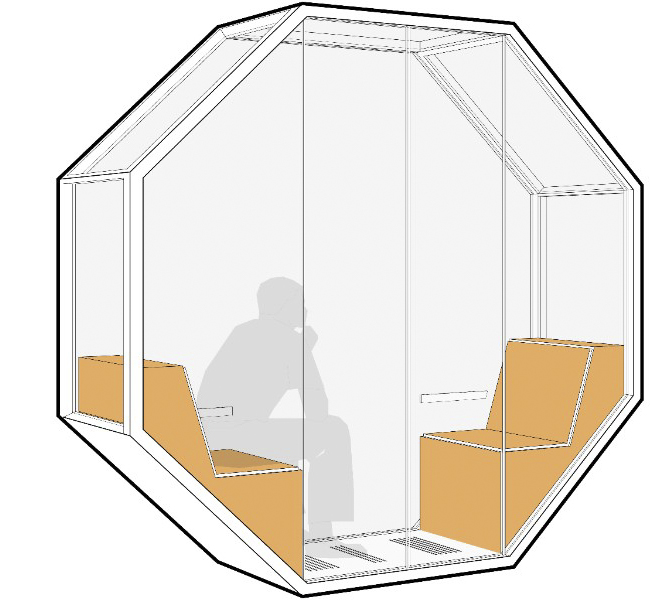 ---
Our inspirations:
The need to establish a grander purpose for the Park Avenue medians.
The success of the High-Line as a new city attraction for visitors and residents.
The Gates in Central Park by Christo & Jeanne-Claude 2005
The historical attractions of New York including Coney Island amusement parks.
The World Trade Center Hub by Santiago Calatrava 2016
Brazilian Artist Ernesto Neto's work- Esqueleto Globulos 2001

---
We at Specter De Souza architects love art and we are delighted to announce that the lobby we designed for 915 Broadway will be adorned with a pair of two large cartoon paintings by Bronx generation artist Sen2.
You can view the whole story here
You can view the work here
---

By Ronald A. DeSouza, AlA
Specter DeSouza Architects PC
With the competitive nature of the commercial office market and the hesitation by owners and managers to invest a large number of dollars to upgrade their commercial properties, public spaces and entrances, we investigated numerous ways to update and improve public spaces without totally renovating the space.
Many if not all commercial building lobbies in New York have stone clad walls and stone or terrazzo floors. Both stone and terrazzo easily allow for their reinvention. For instance. when you fill and hone old polished travertine, it transforms into a softer, low-luster limestone, aesthetically very different from what it used to be. An example of this may be seen at 80 Pine Street and One Battery Park Plaza. Refinishing existing stone surfaces can change the overall appearance of the public space.
---